Showtime(s): Saturday, April 30 @ 9:30 am - 11:30 am

'Madea's Big Happy Family' ($49) (0:00) (VIP Breakfast & Movie)
by Tyler Perry
"Madea helps bring the family together"
THURSDAY-APRIL 28, 2011
"FILM SCREENINGS" 2:00 PM - 5:00 PM
2:00 pm - 2:10 pm -$NA "OBARA & THE MERCHANTS"
2:10 pm - 2:15 pm -$5 "DISTRACTIONS"
2:00 pm - 2:20 pm -$NA "I AM A MAN"
2:20 pm - 2:45 pm -$5 "BLACK AND BLUES"
3:00 pm - 4:30 pm -$10 "THE SOUL POWER OF JAMES BROWN"
Showtime(s): Thursday, April 28 @ 7:00 pm
'Still Bill' ($15) (75:00) (Documentary)
Malco Ridgeway Four Theater
Written by
"The untold story about the life of soul legend Mr. Bill Withers."
Showtime(s): Saturday, April 30 @ 1:00 pm

'Count It All Joy' ($15) (0:00) (Christian Feature)
by Leo Hall
"Story based on the novel by best-selling author Victoria Christopher Murray, JOY."
Showtime(s): Sunday, May 1 @ 2:00 pm

'Memphis Movement - Jookin: the Urban Ballet'' ($10) (0:00) (Documentary)
by Ellis Fowler
"
Feature length documentary about a decades-old dance style that is unique to Memphis, TN.
.
"
Showtime(s): Friday, April 29 @ 6:30 pm

'Contradictions of the Heart' ($20) (0:00) (feature)
Starring Wendy Raquel Robinson, Vanessa Williams, Lisa Raye, Clifton Powell and Malcolm Jamal Warner.
"A party chasing chick pounds on a restaurant door after closing. The manager opens up a journey that places contradicting questions at the doorstep of race, friendship and sex."
Showtime(s): Sunday, May 1- 3:40 pm - 4:00 pm

'Distractions' ($5) (0:00) (Short Film)
by Kevin Craig West
'The hazards of driving while texting.'
PAST FESTIVAL FAVORITES:
(Check video stores to add to your film library)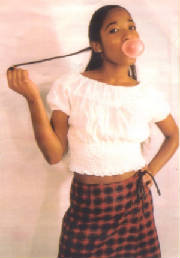 Showtime(s): @ Saturday April 26 @ 6:50 pm - 8:00 pm

"FILMS THAT EDUCATE SERIES:
'Bus Stop' $10 (:00) ( )
Written & Directed by Lawrence Wayne
Director of Photography Bernard Goble; Sound/Location Director Michael Raines; Editor: Robert Odom; Original Score by Tony 'Dee' Scrilla
"This film is an urban hip-hop drama. Bus Stop is the story of young teenagers who are caught up in the world of drugs and gun violence. JAY REDD and DRE BLUE have both been kicked out of their regular schools for bringing drugs and weapons to school. They have both been assigned to Pinnacle Academy. This is an Alternative Memphis City School Program for troubled youth.
The drama starts at 2:30 pm."
Showtime(s): Thursdayday, April 24 @ 0:00 xm - 0:00 xm

"Wormhead' ($)(14:00) (Short)

Directed by Manauvaskar Kublall; Screenplay by: Carolyn McKeown

'Wormhead is a wonderful, gentle story about accepting people as they are. Jesse is excited about entering the second grade to see her new teacher and her old friends Terry and Anne! This year, there is a new girl in class, Nia, and she and Jesse make friends right away. But there is something different about Nia. Her old friends Terry and Anne don't like Nia. How can Jesse keep her old friends and her new one?
*2008 Memphis Best Animated Film For Children Award--WINNER!
Showtime(s): Friday, April 27 @ 6:30 pm - 8:00 pm
Muvico 22 Peabody Place

'Walk by Faith' $10 (92:00) (Feature) Starring: LaRita Shelby

Written & Directed by Jill Maxcy Co-Producer: Gail Gibson Original Music Score By: Willie Daniels Executive Producers: Jean Claude Lamarre and Kenneth L. Hasband.


"Walk by Faith is a romantic comedy that depicts a woman who is waiting on God to send her a sign that she is marrying the right mate."
Showtime(s):(TBA )

'Detention' by darryl Lemont Wharton.

"Who are you? What do you dream? What do you fear? Five young high school students face their worst fears during an after school detention period."
Showtime(s): (- TBA )

'Net's Run' by Alfredo De Villa.

"Neto, an illegal immigrant from Santo Domingo, struggles to bring his family to the U.S. The past two years for Neto have brought nothing but vain hopes to save enough money to reclaim his wife and son. Pancho, the local drug-lord, offers help but Neto rejects it. Out of lonliness, Neto has become involved with Pancho's ex-wife Adiana, helping her break her cocaine habit. After his own wife fails again to get a proper visa, Neto must choose between keeping his family together and abandoning the woman who has come to depend on him."
Showtime(s): ( - TBA )

'Sankofa'

"Roots told the Slave story from African American side, Sankoa tells the brutally truthful slavery horror from the African side of the Atlantic. See why this film was once 'banned in America'. Graphic scenes are not suitable for children! "
(End of Day Two)
****************************************************************************
Showtime(s):(-TBA-)

'All Power To The People- The Black Panther Party and Beyond' by Lee Lew Lee.

"A documentary that examines problems of race, poverty, dissent, and the inevitable conflict of 'the haves versus the have nots. It uses U.S. Government documents, rare news clippings, and interviews with ex-activists and FBI/CIA agents, to define the bloody conflict between political dissent and repressive governmental authority in the U.S. during the period of the 60's and the 70's."