CURRENT & UPCOMING EVENTS:
-----------------------------------------------------------
SATURDAY APRIL 2, 2011
''LARRY FINCH" Memphis Legend Dies at age 60
As the wise Negro preacher would often say, 'Ain't nobody mad in here but the devil!' That is just about what you would have to be to not like Larry Finch. We had a few things in common: First name, same school, same city, college graduate, etc. However, if you ever had an encounter with Larry O. Finch it would stay with you forever. As outsiders and fans we can only speak about the public Finch and his many accomplishments. Only Vickie, the family, and close friends knew the real Larry Finch.
Since Jesus is the final Righteous judge I can only believe that everything will be allright. If you can tell anything about a man just look at his kids. I remember the first time I met Larry Jr. I was amazed at how humble and quiet he was. That has always impressed me. I know that Larry and Vickie did a great job with the children.
If you can tell anything about a man by his record then Larry Finch broke the mold. He was a fierce competitor yet had the best sportsmanship that I've ever seen. I think his competitors would tell you the same.
All I know is that another good man is gone. I was glad to hear Vickie say that among everything else, he was a Christian. I can rest better with this fact. Was he perfect? None is perfect but God and Larry probably would have been the first to tell you that he wasn't. I really believe that deep down Larry Finch had a good heart. Man looks at the outside appearance but God looks at the heart.
I was made aware of the Finch Foundation and I will probably make a donation. However, Vickie Finch should seriously think about doing a book about Larry O. Finch. It would most certainly be a 'best-seller' and have an international audience. Vickie if you need any help in writing this book just let me know. I know I am suppose to help write a book about a famous Memphian. I was wrong before but Jesus had something else in mind.
PAST EVENTS:
-----------------------------------------------------------
WEDNESDAY DECEMBER 1, 2010
FANTASIA & ERIC BENET
In Concert:
DESOTO CIVIC CENTER
Southhaven, MS
NOVEMBER 30 - DECEMBER 5, 2010
DREAMGIRLS
ORPHEUM THEATER
(Call Box Office for times)
Ticket Price= $$
FRIDAY NOVEMBER 5, 2010-
FOR COLORED GIRLS
Starring:
Anika Noni Rose

,

Janet Jackson

,

Kerry Washington

,

Kimberly Elise

,

Loretta Devine

,

Macy Gray

,

Phylicia Rashad

,

Tessa Thompson

,

Thandie Newton

, and

Whoopi Goldberg

,
Directed by: Tyler Perry
TUESDAY OCTOBER 19 - SUNDAY 24, 2010-
INDIE MEMPHIS & SOUTHERN BLACK WRITERS & ARTISTS FILM FESTIVAL
The Southern Black Writers & Artists Film Festival is proud to form an historic partnership with Indie Memphis to offer a variety of film options at this year's festival including: Tanya Hamilton's award-winning film The Night Catches Us starring Anthony Mackie, (The Wire, Notorious, 8 Miles, etc) and Kerry Washington), The Grace Card, Thunder Soul, Broken Promises and Trapped.

*(The adult acting workshop scheduled for Saturday, October 23 from 9:30 am at the Circuit Playhouse has been cancelled).
FRIDAY OCTOBER 15, 2010-
N'SECURE
Ticket Prices: $ (Call Theater)
THURSDAY SEPTEMBER 9 - SUNDAY SEPTEMBER 12, 2010-
''Southern Heritage Classic"
Liberty Bowl Memorial Stadium 6:00 pm
WEDNESDAY FEBRUARY 10, 2010- 7:00 pm
''AN EVENING W/ NIKKI GIOVANNI"
Mississippi Boulevard Christian Church
Sponsored by: DR. Barbara A. Holmes Lectures in AA Studies of the
Memphis Theological Seminary-901-334-5841
Price: FREE!
WEDNESDAY JANUARY 27, 2010
''LT. COL. LEE A. ARCHER" Dies at age 90
Great American Hero, Black ACE Pilot and member of the famed

Tuskegee

Airmen.
**A Personal note: I had the honor and privilege to meet and speak with Mr. Archer and other members of the Tuskegee Airmen some years back here in Memphis. He reminded me such much of my late beloved grandfather and the 'real men' of his generation that did what 'they' said they were not suppose to do because of the color of their skin. I will always treasure the time spent with Mr. Archer and these other great men that I met.
You will be greatly missed like losing a family member...
FRIDAY JANUARY 22, 2010
''BAR-KAYS" (Larry Dodson, James Alexander Jan 19)
(*Happy Birthday to two Memphis legends).
FRIDAY JANUARY 15, 2010
''BOOK OF ELI" (Denzel Washington)
(*Special Promo: Call 901-680-2018 for more information).
Please go to
VipMemphisMagazine@Yahoo.com
to register to win FREE Official T-shirts, Posters, Mugs, and Film Passes for the movie
'BOOK OF ELI.'
Winners will be given 48 hours to claim their prizes.
MONDAY JANUARY 11, 2010
''JOHNNIE TURNER"
Appointed to the District 85 state House seat left vacant by the death of her husband, the well-regarded veteran Larry Turner. CONGRATS Mrs. Turner and best wishes.
WEDNESDAY JANUARY 6, 2010
"Memphis Legend WILLIE MITCHELL passes!"
"Our condolences to family and friends.
Rest in Peace!"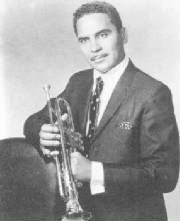 FRIDAY DECEMBER 11, 2009
''INVICTUS" (Morgan Freeman)
SATURDAY DECEMBER 5, 2009
BOO Says, " I'M INNOCENT!"
*The last time I checked, a citizen of the United States is presumed innocent UNTIL proven guilty.
Let's wait for ALL of the evidence to come out.
By the way, I see ANOTHER hit record for my homegirl!!
''The Rumors" Mixtape Meet & Greet (Gangsta Boo)
(Rumba Room 303 S Main St. Memphis, TN). 2:00 -3:00 PM
FRIDAY NOVEMBER 20, 2009
6:00 PM PEABODY HOTEL- Memphis, TN
Skyway Room
TRI-STATE DEFENDER Presents:
The Men of Excellence Award
Awardees include: D'Army Bailey, Frank Banks, David Boyd, Otha Brandon, Cliff Dates, Larry Finch, G.A. Hardaway, Willie W. Herenton, Jeff Higgs, Fred Jones, Robert Lipscomb, Jevon Marshall, Henry Nelson, Self-Tucker, Bernal Smith, Mark Stansbury, Darryl Tufuku, Chuck Thomas, Shep Wilburn, and others.
Cost: $50/ $500 Table (Call 901-523-1818)
SOLD OUT!!
SUNDAY NOVEMBER 15, 2009
6:00 PM HOLIDAY INN AIRPORT HOTEL-
2240 Democrat Rd.
Heritage Tours, Inc Presents:
The 13th Annual W.C. Handy Heritage Awards
Awardees include: Herman Green, Emerson Able, Toni Green, Otis Clay, The Climates, and others.
Cost: $50/ $500 Table (Call 901-527-3427)
WEDNESDAY SEPTEMBER 30 - SUNDAY OCTOBER 4, 2009
(ALL DAY) Opryland Hotel- Nashville, TN
International Black Film Festival
Featuring: Rob Hardy (Stomp The Yard, Obsessed (w/ Beyonce), Tatyana Ali, Omarosa, etc.
TUESDAY - SUNDAY AUGUST 18 -23, 2009
10:00 AM - 8:00 PM - Hickory Ridge Mall- Memphis, TN
''The UniverSoul Circus" $10 - $26.50
Featuring: Circus Acts From All Over The World!
**Call 901-680-2018 for discount tickets! Leave name and contact number.
WEDNESDAY - SATURDAY JUNE 10-13, 2009
9:00 AM - 9:00 PM- Memphis Cook Convention Center
''Urban Network Music Entertainment & Marketing Summit" $75 - 200
Featuring: Teddy Riley, Willie Mitchell, Al Bell, Record Producers, others

SATURDAY - SUNDAY JUNE 6-7, 2009
9:00 AM - 9:00 PM- Memphis Cook Convention Center
'Sisterhood Showcase' $
Featuring: Avant, CeCe Winans, Bill Bellamy, Ginuwine, J. Blackfoot, others
SATURDAY MAY 16, 2009
8:00 AM - 5:00 PM- Kirby H.S.
4080 Kirby Pwky
'Rochelle Stevens Invitational Track Meet' $10
Featuring:
SATURDAY APRIL 25, 2009
9 AM - 9 PM Memphis Cook Convention Ctr -
'Memphis Black Writers Conference & Southern Film Festival' -FREE - $25
Featuring: Omar Tyree, Valerie Coleman, Qasim Basir
THURSDAY FEBRUARY 5, 2009
10:00 AM - 12:00 NOON- Rose Theater- University of Memphis
(*Co-Sponsor AA Read-In Chain)
'READ: Yes We Can, Yes We Will' $FREE!
Featuring: Nikki Grimes, author of Son of Promise, Child of Hope
TUESDAY JANUARY 20, 2009
6:00 PM - 12:00 PM- Peabody Hotel- Grand Ballroom
(*Co-Sponsor Memphis Business Executives For Change)
'Yes We Can Inaugural Ball' $100